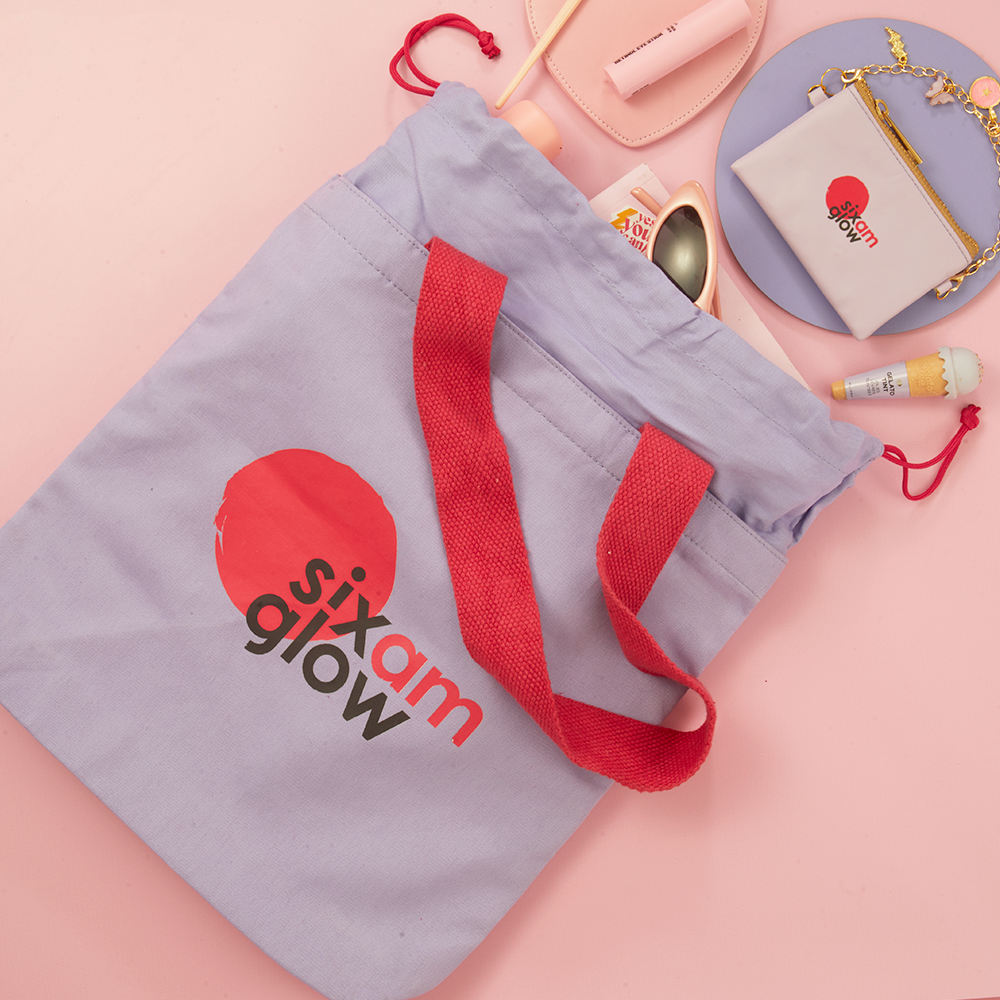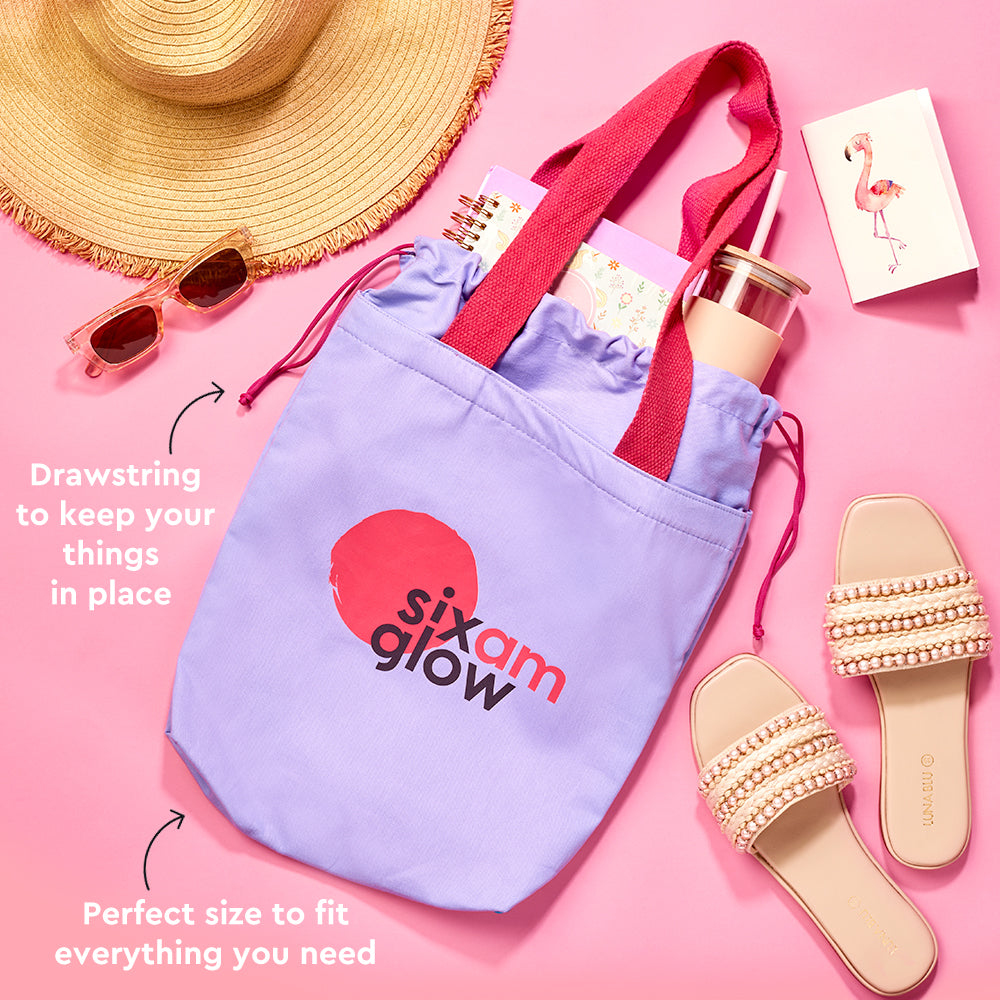 Your must-haves whenever you are on-the-go.
Going to the gym? Picking up grocerries? Rushing to office? Dropping by a friends house? Our cotton tote bag and key chain will fit all your essentials when you're on the go!
1. The tote bag is lightweight, re-usable and will replace your plastic bag.

2. The keychain fits everything you need for a quick errand run.

Everyday tote bag -
Material: Cotton

Glow on the go keychain -
Material: Leather
Country of Origin: India
Name and Address of Manufacturer: 6AM Glow Pvt. Ltd., 509 Shah & Nahar, Worli, Mumbai 400018 INDIA
Net Qty: 2 Pcs
MRP (inclusive of all taxes): ₹848